Boost and Strengthen Your Immune System!
The salt room helps people of all ages with allergies, asthma and breathing conditions by reducing inflammation. The reduction of inflammation helps people's bodies heal naturally. The salt permits your body to naturally function as your body is intended to, without side effects and long term reliance on medication. We are conveniently located off of Rt3 in Clifton.
Halotherapy or Salt Therapy uses dry aerosol of salt micro particles and minerals to treat respiratory and dermatological ailments and replicates conditions of treatment that has been practiced in European salt mines since early 19th century. It is a physical, non invasive, drug free and safe therapy. And as a side effect you may sleep better!
To Order Salt Lamps Click here
Feel Better Breathe Easier!
It appears that on a daily basis we touch the lives of people that are in search of a natural way to relieve their breathing problems. And in return we meet and gain relationships that touch our lives. Our main advertisement is the word of mouth that has brought so many people and we are truly grateful.
The best part of what we do is to let the salt do its work and listen to all the good that it brings about. When you listen to a parent say that their child is breathing better and the happiness it brings, you have to wonder why salt therapy isn't first on a list of things the doctors recommend before prescribing medicine. It could be they are not aware of it yet.
Also weekly we keep getting awesome news about people that bought the salt lamps and how they are sleeping better or their asthma or allergies aren't as bad.



The Salt Cavern helps relieve the symptoms of the following conditions:
• asthma
• allergies to industrial and household pollutants
• colds and influenza
• smoker's cough (including secondary smoke)
• wheezing
• sinusitis
• chronic bronchitis
• breathlessness, chest tightness
• pneumonia after acute stage
• bronchitic disease
• coughs (particularly at night or after exercise)
• cough with viscous sputum discharging with difficulties
• dry, paroxysmal cough with distant rates
• dry rales (mostly with low tone) changing its localization during auscultation
• mucus plugs
• rhinitis and respiratory allergies
• respiratory infections
• tonsillitis
• psoriasis


Give the Gift Certificate to a person you know that has Asthma, Allergies or other breathing problems. Sometimes people don't help themselves but you can help them. What is better than giving a gift of better breathing!

Meditation Room
Meditate daily in the Salt Room to center your thoughts to prepare your body to naturally heal.



The Salt Cavern,
We want to raise the quality of your life.
Salt is a biological necessity of human life. But we live our daily lives practically unaware of this basic biological fact.



654 Allwood Rd
Clifton NJ 07012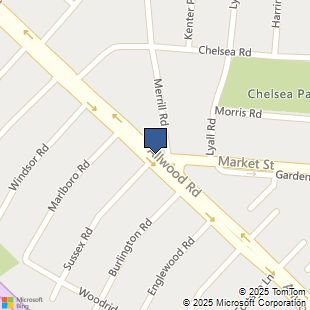 We sell Himalayan Salt Lamps! To order salt lamps click here:

We have a good variety at outstanding prices.